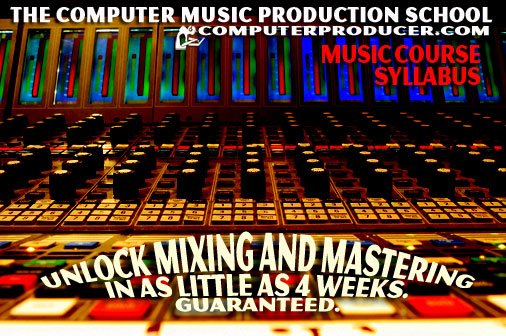 Lesson 1: Setup and Templates for Mixing and Mastering
You will understand the components that make up a great mix and master in today's new music industry. How to create projects and templates for every workflow from scratch with any budget at any location.
If you are not sure if you right have the right mastering equipment, no problem. We will give you all the information needed to make your investment. We have done all the research so you don't have to stress about the latest fads in technology. We will help you protect your budget while getting the most professional equipment you can afford. With our client support included, all of your questions will get answered by the end of this program… Guaranteed.
Lesson 2: Demystifying Outboard Gear and Plugins
Learn the tools of engineering, demystifying outboard gear and plugins. Unlocking compression, EQ, and effects. Get the Industry Standards on Compression, EQ, Effects and Guidelines. Understand how to use all the engineering tools and components so you can work out of any studio, any system or with any gear.
Lesson 3: Getting the Perfect Mix Every Time
Learn all the tools and the mindset of the mixing engineer. The evolution of the perfect mix, metaphysical mixing guidelines, shaping your mix, readying the drums, intriguing instruments, the secret to mixing vocals, the mixing environment, listening to your mixes, handling critics, family and friends.
Lesson 4: Unlocking the Mysteries of Mastering
Learn all the tools and the mindset of the mastering engineer. Mastering defined, the mastering room, tools and terminology, mastering platforms, unlocking the mysteries of mastering, the mastering template, creative mastering, mastering instrumentals and accapellas, final listening, working with clients, digital distribution, and the final process of order.
MUSIC COURSE RESULTS
You'll learn the mindset and tools of the mixing engineer and the mastering engineer. At the end of this course you'll be able to work out of any studio mixing and mastering your own material to the 'radio ready' industry standard level, with your own equipment, within a few hours.